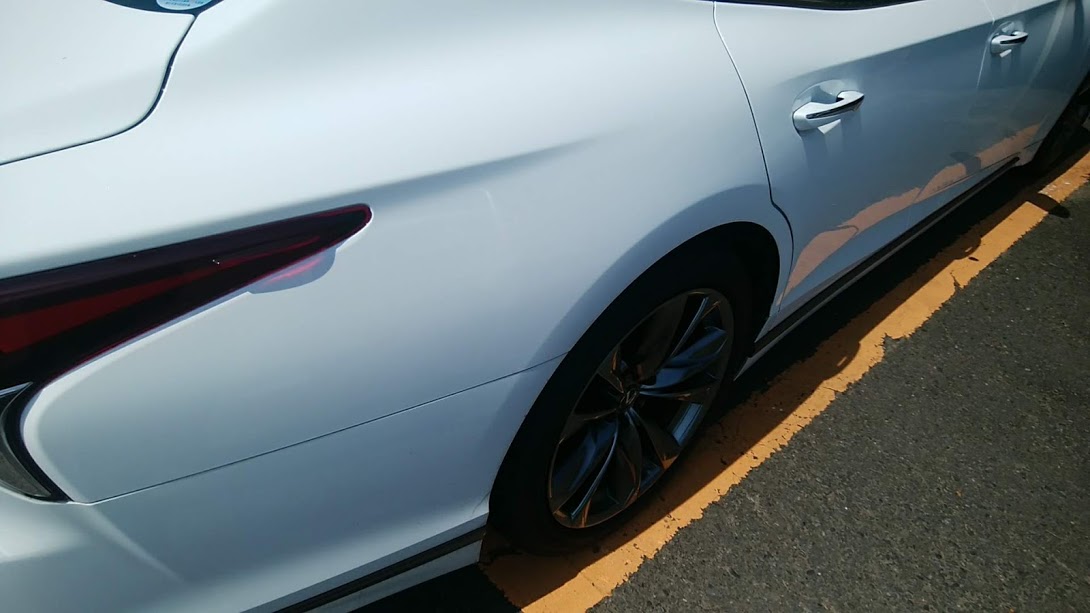 Lexus LS500F Sport V6 Twin Turbo Test Drive! Fuel efficiency ride review video
The first test drive of Lexus is LS500F sports.
Horsepower is 422 horsepower!
It will be 2018 year.
Lexus LS running in the city is mostly a 500h hybrid.
From the outside, the hybrid logo enters the side plating mall.
The trunk emblem has a hybrid "h".
Is fuel economy and riding comfort good?
Video Lexus LS500 Test Drive Introduction
What is the LS500V6 Twin Turbo F Sport like?
Actually, this is the first test drive of Lexus LS
I've never been on a previous model.
Please note that we cannot introduce a comparison.
The sound of the muffler when the engine starts is a fat sound.
Is this really LS? Motivate as much as you think.
If you are a sports model owner, you will be impressed.
When the signal changes from red to blue and the accelerator is slowly depressed, the area around the accelerator will feel the weight of the vehicle.
The engine sound in the room only sounds faint.
It is comfortable to step on.
The number of revolutions is a little over 1,000 at 100 km when driving on the highway.
This speed range is the most comfortable.
It feels like you can run forever.
There is an article that introduces a comparison with the previous model.
As a luxury car?
Pros and cons.
I did not ride other grades, but it was completely a driver's car impression.
About 30 years ago, I tried a test drive on the crown air suspension.
When running at 100 km, the engine sound was almost silent.
At that time, the air suspension was riding-oriented.
I wondered if there were flying carpets like this.
The Lexus LS this time reacts considerably to high-speed seams and gaps.
Not directly transmitted, but quite shockable
The ride is good, but you may not need more shock.
The F-Sport of this test ride may have a strong tendency because it uses 20 inch tires.
Lexus LS500V6 Twin Turbo F Sport position low!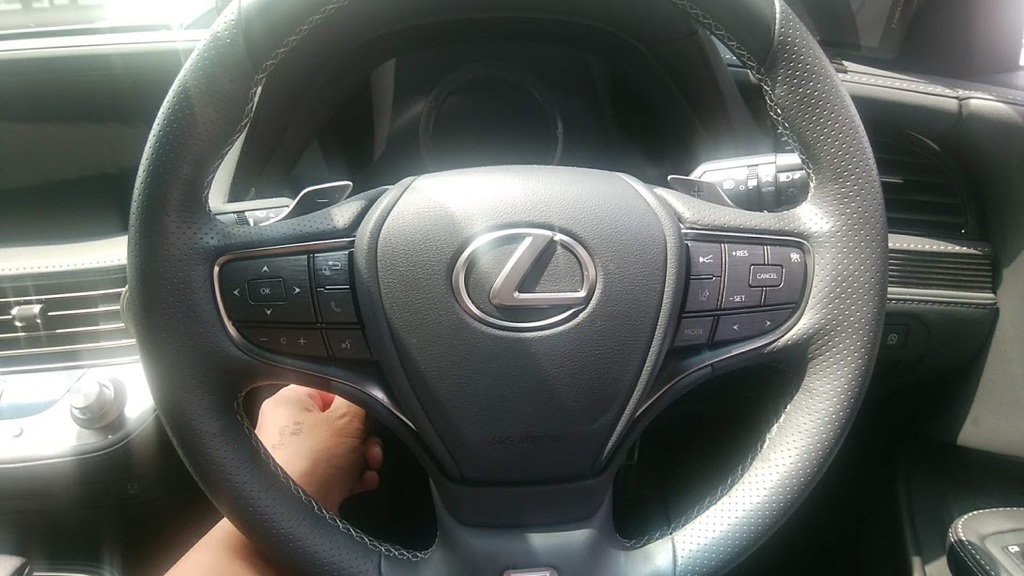 Low seat position is hard because of age
I think that it is tough for elderly people who buy LS because I think so in my forties.
If it is LS class, the steering goes up and down.
Of course, the seat also falls back to assist in getting on and off.
Moreover, when getting on and off, the vehicle height also rises.
The parked LS has an open look between the fender and tires and looks bad
Even so, the vehicle height itself is stylish and low compared to the previous model.
The seat is in a lower position than the 32 GTRs I used to ride before.
I think that it is better to be careful of getting on and off if you are an elderly person with low back pain.
It is comfortable to ride.
I think that getting on and off is hard for those who have low back pain after the late 40s.
Lexus LS500V6 Twin Turbo F Sport! In this class, the interior is full of luxury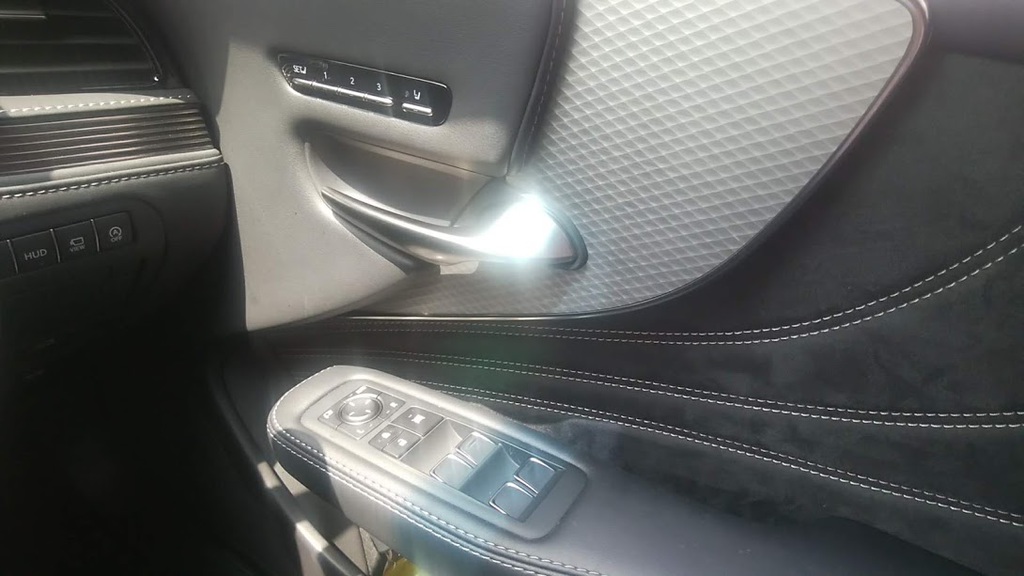 What I was interested in was that the hens were made of suede and leather without using wood grain panels.
There is no piano black panel.
Almost covered with leather.
As expected, I thought that the vehicle price of over 10 million was different.
Switches of Lexus LS500V6 twin turbo F sport are simple and favorite.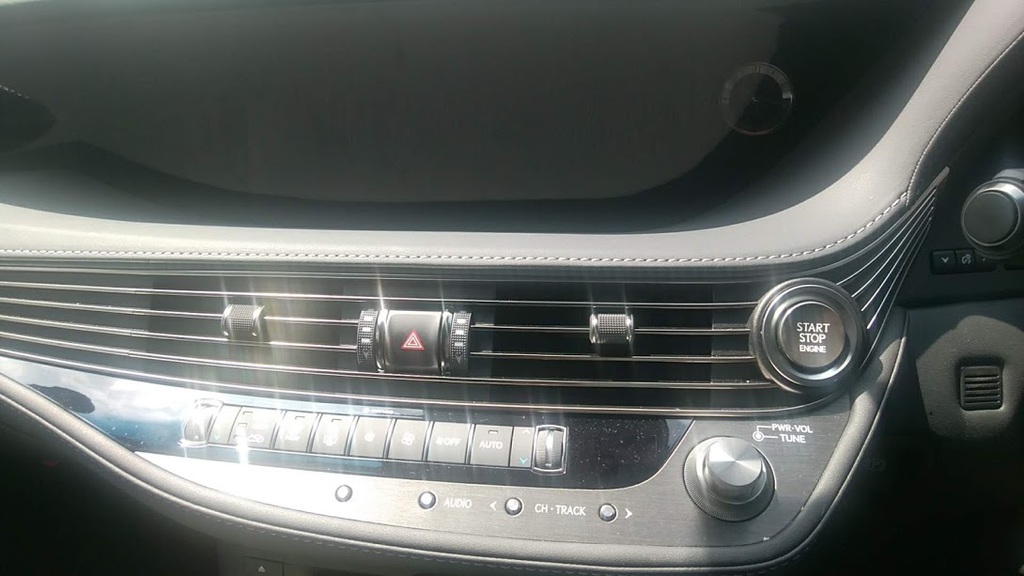 Recently, I was relieved that whatever I did was not piano black.
The monitor is also quite large.
It is convenient if you get used to remote touch to operate the navigation.
But you may need a little bit of finger power when touching.
Lexus card type may drain battery quickly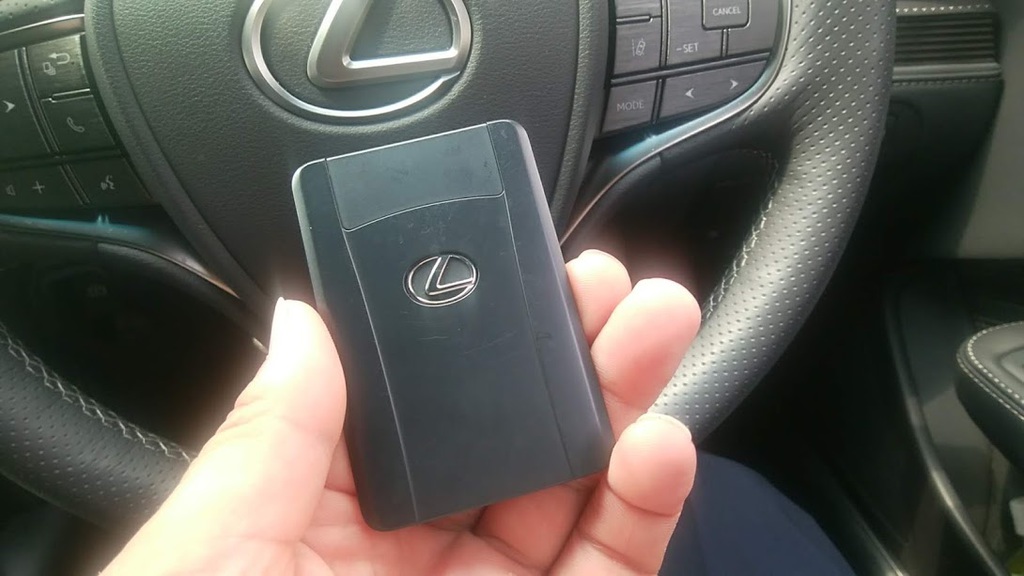 I use it in my breast pocket.
I don't know if the battery inside drains quickly or the sensitivity is poor.
Sensitivity may not be as good as Vellfire's smart key.
Lexus LS sees door lock on passenger seat for the first time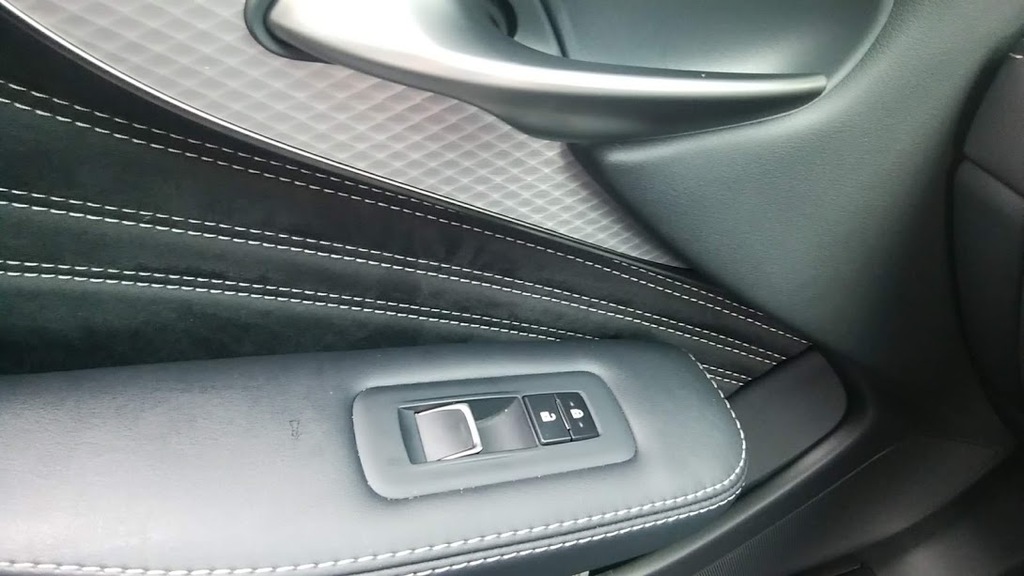 Buttons are found on the passenger door in addition to the power window switch
It's a door lock and unlock switch.
It is a mystery why we are here
The interior is completely black by Lexus LS500V6 Twin Turbo F Sport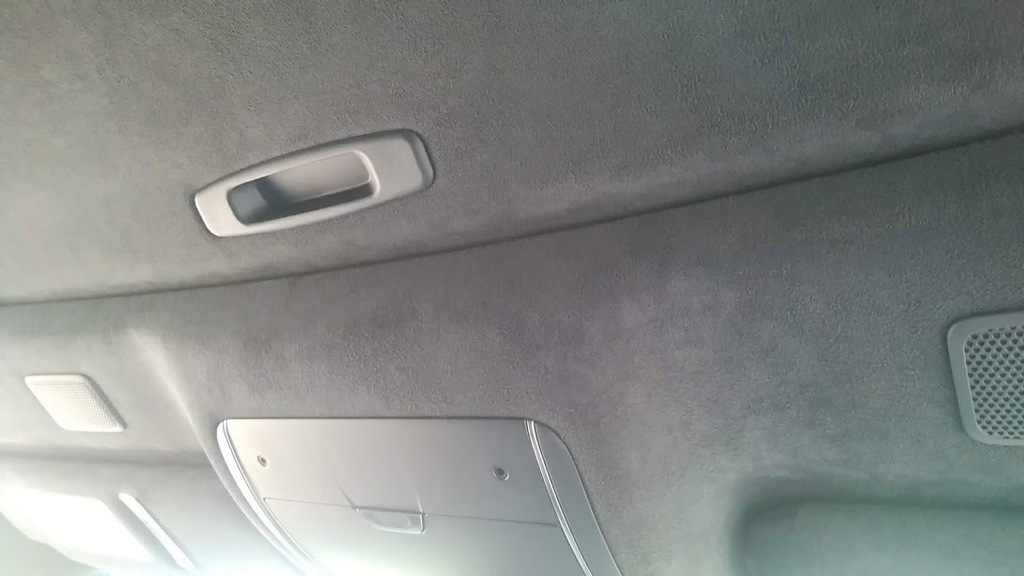 This is the first time that I have a black lining.
The seats are black, the mats are black and the interior is black.
I think it is suitable for F-sports.
The Lexus LS500V6 Twin Turbo F Sport is quite aggressive.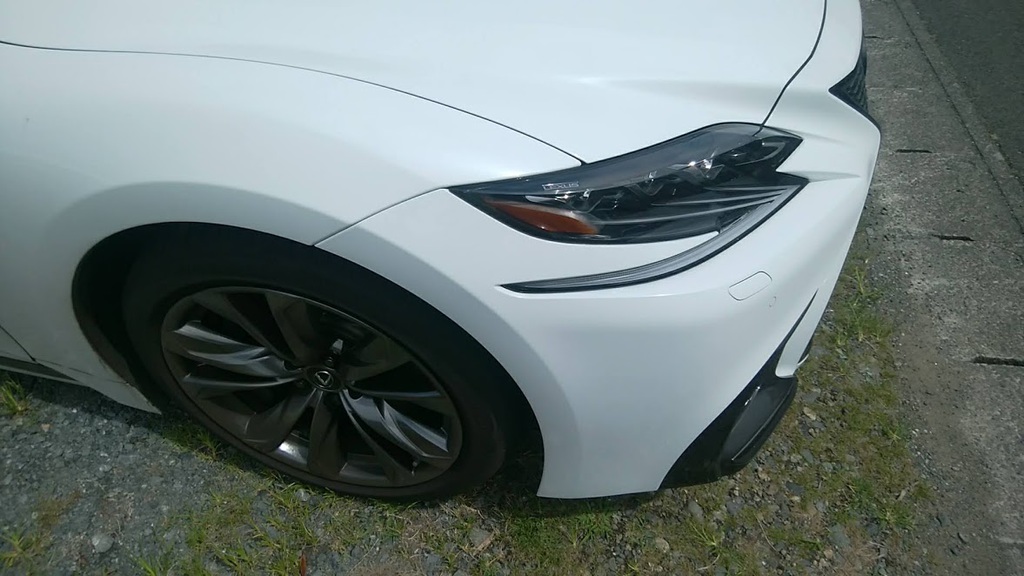 The test ride this time is a twin turbo F sports.
I am really attacking with the brakes of the 20-inch wheel 6-pot caliper.
The brakes do not work well with the large rotors.
However, if the car is LS, I'm worried about the squeal just before stopping.
At first I thought it was the brake squeal of the next truck.
Can you cure the corner of Pat a little more?
But it seems to be said, "So why not do something like an F sport?"
There is probably no domestic car that has so far attacked a luxury car.
It may be closer to BMW than Mercedes-Benz compared to imported cars.
Lexus LS500V6 Twin Turbo F-Sport seems to have comfort mode LS
Drive mode can be selected
Eco mode is completely fuel-efficient because it does not easily accelerate even if you step on the accelerator.
The comfort is the best at F Sport.
However, the softness peculiar to the air suspension is divided into preferences.
It is a comfortable ride level for 20 inches.
The ride may be better if it is 18 inches 55 or 60 flat.
Sports S + has the best accelerator response.
The ride is also quite rugged.
If you ride blindfolded, you will not feel very LS.
If you turn it more than 4,000 times, you will hear a pleasant engine sound
It is quite "attacked".
As my request, I think it would be fine if the muffler sound was a little more louder if it was in sports mode.
I think that this time is full of energy considering the LS model.
I feel a sense of weight in the first step.
If the car starts to move, it feels like a large power throughout.
Accelerate no matter where you step on it.
Comfort may be good in total.
Lexus LS is a car that won't bump
When parking from the front with a wall in front, even if there is no brake, it will stop at the limit automatically.
If you put in the parking at that time, you can park perfectly
Although it is not the original usage, I experienced the automatic braking.
The window display is amazing.
When a car or a person crosses in front of the own vehicle at the time of stop or approaches, it will notify you with illumination.
In some cases, the automatic brake was activated, but there was no scene to activate on a general road.
Lexus LS blind spot monitor is easy to use
If you put the shift in reverse and try to send it, it will tell you that the car is approaching from the left and right
Inadvertently disappears at the time of back.
The other is a blind spot monitor lamp attached to the side mirror.
If there is a car diagonally behind or beside when changing lanes, the lamp will light.
While it is lit, it tells you that you will hit the lane now.
Lexus LS500V6 Twin Turbo F Sport may have good fuel economy in this class
V6 3.5 liter twin turbo with total weight of 2500 kg! The catalog fuel economy is 10.2 kg.
The half-day test ride this time was 50% on a highway and 50% on a general road, and the fuel economy meter on the instrument panel displayed 7.4 km.
With a hybrid, you may not be convinced that you must run for more than 10 kilometers in actual fuel economy.
The twin turbo has an idling stop.
This time it was a test ride with cancellation.
The fuel efficiency might have been a little better if turned on.
Reason for turning off Lexus LS500V6 Twin Turbo F Sport Idling Stop
Stop at the traffic light and stop the engine.
Vibration is large when restarting when starting.
There is a feeling of jerkyness when starting.
Unfortunately, it is reset when the engine is turned off by pressing the off switch.
You must press the off switch every time you start the engine.
Lexus LS500V6 Twin Turbo F Sport Summary
As expected, there is only a high price.
I think it is good for this size of fuel economy.
Riding comfort might have been better if we did our best.
This time it was an F-sport, so if you were an executive, it might have been a little better to ride with noise reduction wheels.
Safety devices are substantial.
There is automatic braking when moving backward as well as forward.
I think there is probably no suicide bomb.
Thank you for reading to the end.